Representative Director, Chair of the Board Masahiko Omura and President Hisashi Kawai attended entrance ceremony of Japanese International School, Hanoi, Vietnam as guests (September 5, 2022)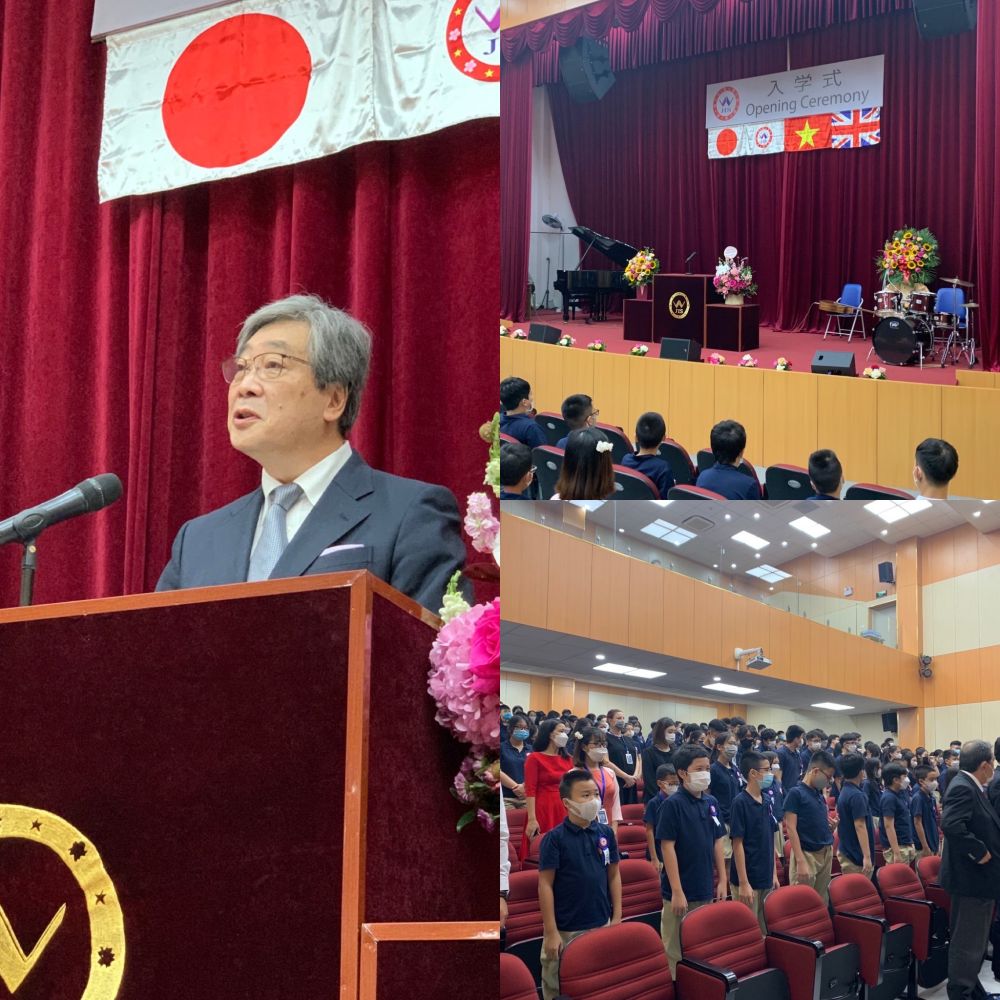 Left: Speech by President Kawai / Lower right: JIS new students and attendants
On September 5, 2022 (Mon), Representative Director, Chair of the Board Masahiko Omura and President Hisashi Kawai and others from Chuo University attended Japanese International School (JIS) entrance ceremony as guests.
At the entrance ceremony for the junior high and high school students, President Kawai delivered a congratulatory speech. In the speech, the President told the students that welcoming the first JIS students as Chuo University students in 2023, the 50th anniversary of the establishment of diplomatic relations between Vietnam and Japan, will play a crucial role in building the future of both countries, and that this Agreement opens a new chapter for both countries. He also gave an encouragement message to the new students.
Trial lessons for the JIS students and Chuo University information session were also held with a view to accepting students from JIS, starting in the fall of 2023.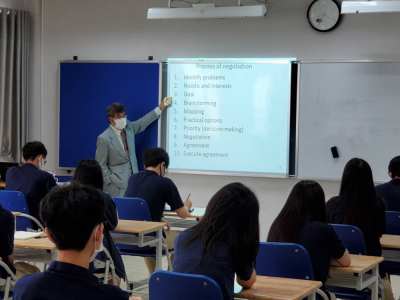 Trial lesson by Dean Nakasako of the Faculty of Global Management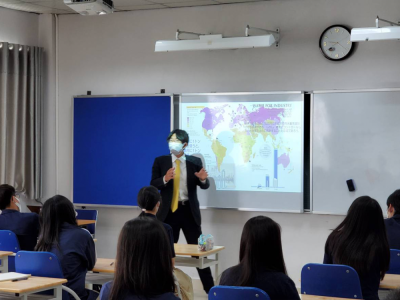 Trial lesson by Professor Tebakari of the Faculty of Science and Engineering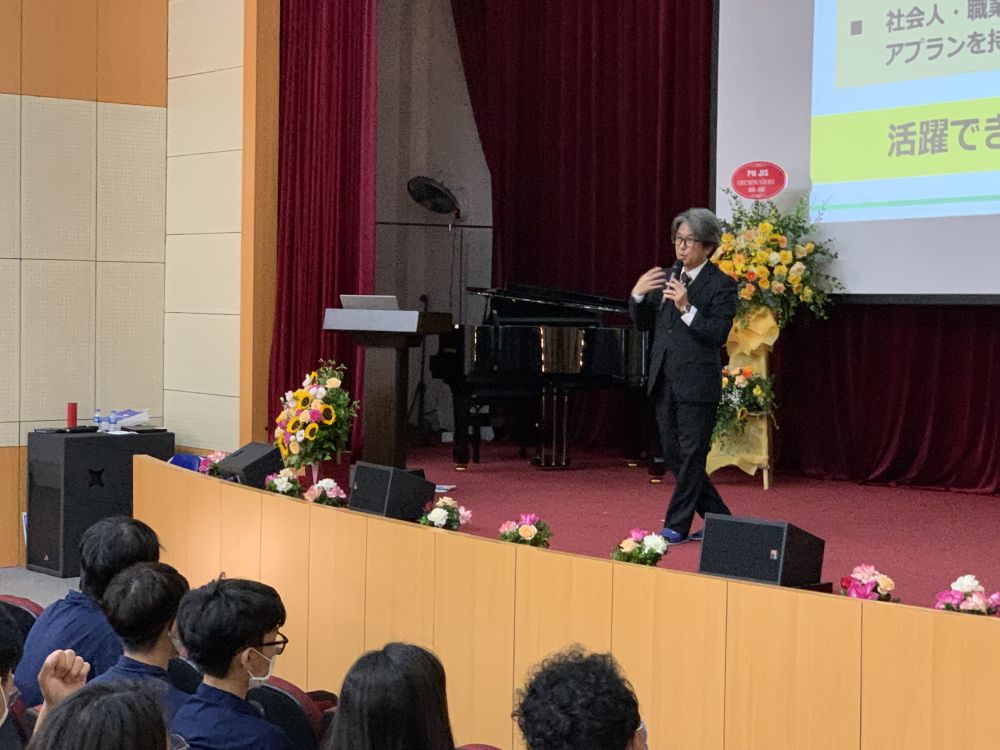 Chuo University information session by Dean Inoue of the Faculty of Commerce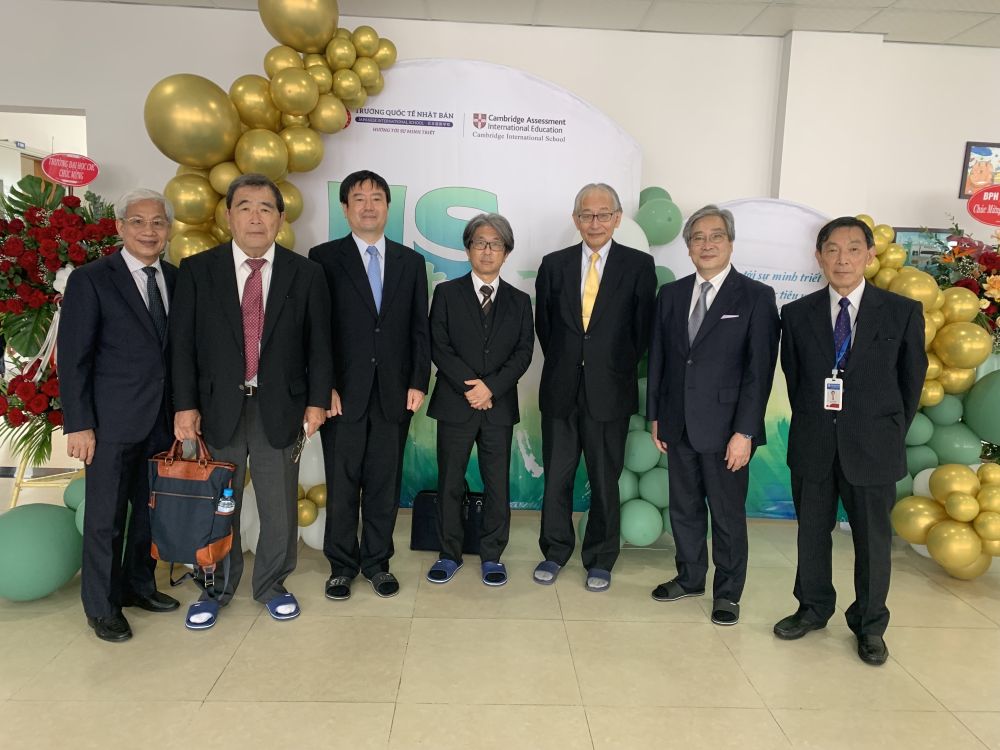 From left: JIS Chairman Học, Professor Yamada, Dean Umeda of the Faculty of Science and Engineering, Dean Inoue of the Faculty of Commerce, Executive Director Ishii, President Kawai, and JIS Vice Principal Toyama