C Square is a center for extracurricular activities that opened in 2003 with the completion of the Campus Life Facilities Building.
The Building houses a wide range of facilities available for students to enhance their academic, cultural, and sports interests.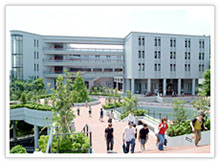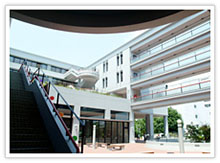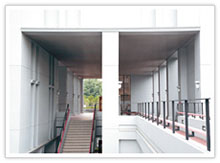 To ensure that C Square is not limited to use by special organizations such as circles, but is available to other various groups for a wide variety of purposes, C Square has its own set of rules and regulations for operation. C Square's most prominent feature is that students who do not belong to a circle can make use of the building's facilities whenever they visit the campus.

Students need only go through the Office of the Student Club Association to get permission to use the many facilities that are available, including a hardwood-floor practice room, a training room, small and medium-sized auditoriums, the round outdoor stage, music practice rooms, and recording room. C Square also has a cafeteria and spacious lounge area.