About Us
Affiliated Schools
Chuo University High School at Bunkyo
The small-group teaching at this school creates a family-like atmosphere in which teachers know the face of each and every student. The school environment encourages independence and self-motivated learning among its students.
The ambitions of students are nurtured with a curriculum including electives taught in small groups, second-language and other elective courses, special before-school supplementary lectures in English, math, and science, integrated study lectures featuring luminaries in various fields, classes integrating the high school and the university faculties of Commerce and Science and Engineering, and bookkeeping classes. Ambitious, creative and original extracurricular activities and school events are also a hallmark of the School.
Taking full advantage of being attached to the University, this high school is proud to be able to provide an education that integrates standard learning with unique special activities.
Chuo University Suginami High School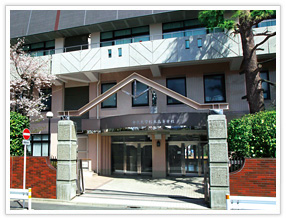 The Chuo University Suginami High School aims, at the same time as remaining consistent with the University, to provide a balanced education, not overly exam-oriented, that is fresh and innovative. With a stress on logical thinking, it seeks to instill self-motivation in students, encouraging them to sit STEP Tests in Practical English Proficiency and TOEFL, TOEIC, as well as various certification exams such as those in kanji, math, and bookkeeping. Students' creativity and individuality are encouraged in order to realize the school's motto of "Truth, Goodness, and Beauty." The school places particular emphasis on the students' emotional fitness and social wellbeing, holding events such as cultural festivals, athletic meets, music fests, study tours, and club activities.
To promote education that fosters international understanding, the high school has established partnerships with the Joong San Foreign Language High School in South Korea and with Unity College in Australia.
Chuo University Junior and Senior High School at Koganei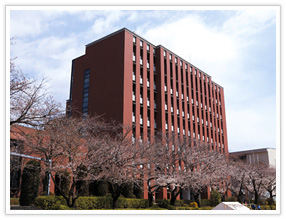 Because the school is not hampered by the need to provide preparation for entrance examinations, it can instead emphasize educational activities that harmoniously balance intellectual, moral, and physical education.
Anticipating the great leap that students make after proceeding on to university, the school provides "Step" lecture series conducted by Chuo University teachers, special classes, English conversation classes, and bookkeeping classes, aimed at cultivating academic proficiency in specialized fields, as well as highly creative lessons structured to guide students to think independently. A curriculum including foreign language programs in the United Kingdom, and trips abroad for independent research, provides ideal opportunities for students to put the results of their studies to actual use and strengthen the abilities of students to think logically and use critical judgment.
All students are able to enjoy a sense of freedom in their school life, but it is important to also have a sense of responsibility for their actions as they develop and nurture their leadership qualities, spirit of cooperation, and sociality. Another distinctive feature of the school is the active 42 clubs and 3 associations, established with the aim of ensuring the healthy development of the minds and bodies of the students.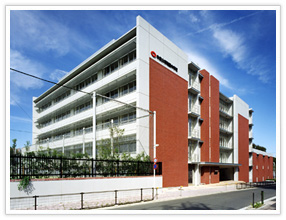 The first junior high school affiliated with Chuo University, this school was just opened in April 2010 on the grounds adjacent to Chuo University Senior High School, with the goal of cultivating students who will grow into the core of the Chuo University student body and graduate to become outstanding members of society.
In addition to inheriting from the affiliated senior high schools the tradition of a free and open educational climate emphasizing the qualities of self-governance, self-discipline and self-motivation, the School aims to provide the thorough grounding in basic academic skills and positive attitude toward life that will be required in the future, through small class sizes and personalized guidance. Through partnerships with the University and affiliated high schools, students are given career guidance tailored to their unique skills and qualities, and further curriculum development is underway with the goal of offering the ideal integrated junior high, senior high and university education in the future.
Chuo University Yokohama Junior and Senior High School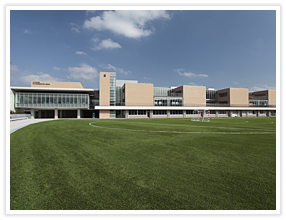 In April 2010, the name of Yokohama Yamate Girl's Junior and Senior High School was changed to Chuo University Yokohama Junior and Senior High School, and it entered a new era as an affiliated school of Chuo University, coming under direct management of the university as of October 1, 2010.
Adhering to the fundamental tenets of gratitude, decency, independence and practicality, the school aims to produce students who will grow into outstanding members of the Chuo University student body, and to achieve continual improvements in the quality of education and scholarship. To this end, the school seeks to cultivate students who take pride in the traditions of Chuo University, yet maintain a humble attitude toward scholarship; who balance their studies and extracurricular activities; and, whose wide-ranging knowledge and activities support their mental and physical health.