Faculty of Science and Engineering
Applied Chemistry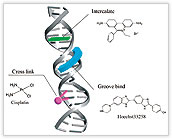 Manufacturing brand new materials
Technologies for environmental sustainability
Education for pioneering researchers and engineers
Chemistry is an integral part of our lives and areas of this field is continuously growing within our diversified society. At the Department of Applied Chemistry we offer education and research opportunities for undergraduate and graduate students who are interested in and wish to study chemistry and related sciences. We cover various aspects of chemistry, from the basics to cutting-edge science and technology, including nanotechnology, environmental research, synthesis of new materials and catalysts, biological applications, drug discovery, and chemical engineering. Our department was established in 1953 and already has more than 9,000 alumni who have become researchers or engineers in various professions related to chemistry. One of our alumni is Prof. Hachiro Sugimoto, the researcher who developed the first treatment for Alzheimer's disease and who won the Special GALIEN Prize in the UK in 1998.
The main focus of our undergraduate education is on the basic concepts of physical, inorganic and organic chemistry, and chemical engineering. The deep understanding students gain becomes useful for research assignments that students begin in each lab during their 4th year. Many undergraduate students at our department go on to our graduate school to continue their work on their research projects. In addition they have opportunities to give oral presentations at domestic and international conferences, with travel fees supported by Chuo University. Almost 90% of the alumni and alumnae become scientists or engineers at private companies or public organizations.
We welcome you to join our department and look forward to advancing chemistry together.