Campus Life
Student Clubs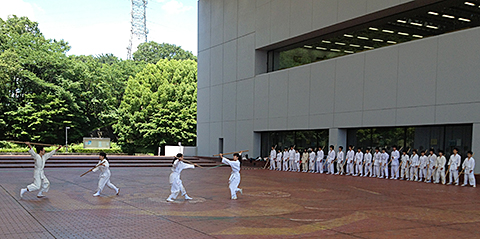 Students enjoy extra-curricular activities such as sports, music, and arts. Chuo University has about 200 clubs that belong to various federations and organizations.
Many Chuo athletes attend inter-university, national and international competitions, and they are nationally outstanding every year.
There is also a wide range of cultural clubs where students can experience traditional Japanese arts and culture.
Clubs of Chuo University Student Club Association
(Figures in brackets indicate the number of official clubs)
Sports
Physical Education League (49)
League of Physical Education Clubs (34)
Science and Engineering League (6)
Academic and Culture
Academic League (8)
Cultural League (30)
Arts and Sciences League (28)
Student Club League (7)
Science and Engineering League (14)
And some more semi-official clubs