Facilities
Welfare and Extracurricular Facilities
Seminar Houses and Student Lodges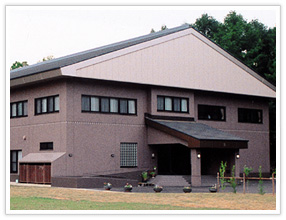 The University has three lodges for use in extra-curricular student activities: the Nojiri Lakeside Seminar House (Shinano-machi, Kami-Minochi-gun, Nagano) and the Tomiura Seaside House (Tomiura-machi, Awa-gun, Chiba). All are located in pleasant natural surroundings that are attractive in all seasons. They are used for seminars and class camps, seminars hosted by the Student Affairs Office, and as a place for interaction between students and academic and administrative staff.

Besides these, the University also has the Chuo University Athletics Club Association Minamidaira Lodge (capacity 680; Hino-shi, Tokyo), the Baseball Club camp (Hachioji-shi, Tokyo), the Boat Club boathouse and training camp (Toda-shi, Saitama), the Yacht Club boathouse and training camp (Hayama-machi, Miura-gun, Kanagawa), and the Happone Kurobishi Hut (Hakuba-mura, Kita-Azumi-gun, Nagano).
Facilities for Academic and Administrative Staff
For the welfare and recreation of academic and administrative staff, there is the Hayama House (Hayama-machi, Miura-gun, Kanagawa) and the Yugawara House (Atami-shi, Shizuoka), both run by the Health Insurance Union.

Nojiri Lakeside Seminar House
Lake Nojiri is famous for fossils of the Palaeoloxodon naumanni, an ancestor of the elephant, and for the Kurohime Plateau; the latter is particularly beautiful and popular when its cosmos flowers are in bloom. In addition, the lake is close to the Hokushin Godake ski slopes of Myoko, Madarao, Iizuna, and Togakushi, making it an all-season destination.

Tomiura Seaside House
This facility is right on the Tatara Coast in Tomiura, located in the Uchibo area of Chiba. The area is suitable for swimming in summer and is also temperate during the winter months, with fields of flowers to be enjoyed from December.