International Residence Chuo Welcomes New Residents through Sport Tournament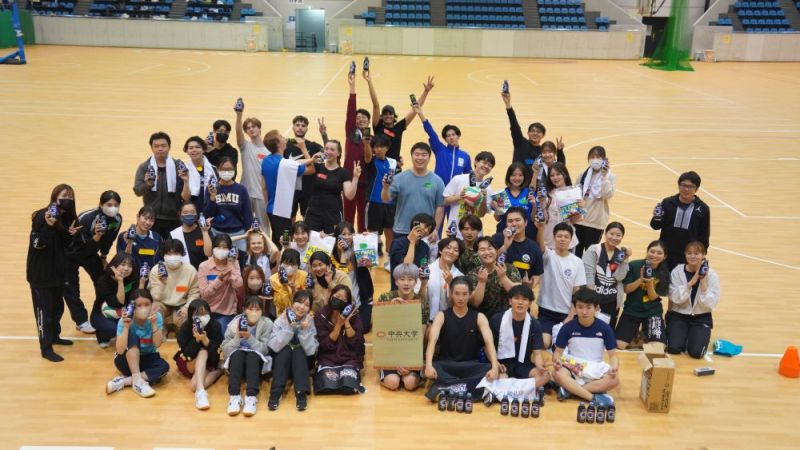 On Saturday, May 13, the International Residence Chuo (IRC) hosted a sports tournament in Chuo University's Gymnasium 1 to welcome new residents.
The IRC has gotten off to a good start in AY 2023 with 200 residents, including 130 international students from different backgrounds and 22 countries/regions. This sports tournament was held under the theme, "Becoming good friends with all residents through sports that transcend language boundaries." Led by student Resident Assistants (RA), this tournament was organized to encourage cultural exchange through exercise and competition and provided great opportunities for residents to become pals with other residents.
Approximately 60 residents, including international students, joined the tournament. The tournament kicked off with participants warming up using "Rajio Taiso" ("Radio Exercise" is Japan's most popular radio exercise program). Most of the international students had never heard "Rajio Taiso", but they had no trouble following the exercising of others.
Next, the participants made 5 teams and enjoyed Japanese traditional game races: "Kari-bito kyoso" ("Let me borrow him/her!"), in which a player is given a piece of paper with a person's name and asks that person to run together toward a goal; "Tama-ire," a competition to see which players can throw the most beanbags into a basket on top of a pole; "Pan-kui kyoso" ("bite off the bread"), a race in which players need to successfully eat a hanging bun, then run to a goal; and, a "Ping pong dama" relay (ping pong ball relay race), where participants run toward a goal without dropping a ping pong ball balanced in a spoon. The teams competed with each other to enthusiastic cheering from teammates echoing inside Gymnasium 1.
With "Pan-kui kyoso," all goes well until the players dash to catch a hanging bun with their mouths. There are players who can easily bite off the hanging buns while others struggle to catch the bun without using their hands. This traditional Japanese race does not allow players to win just because they are good at running, which makes it a blast and just as the name says, it's a delicious game!
At the closing ceremony, everyone was very excited as the rankings of the teams were announced, and all the participants had big smiles when they were given prizes donated by graduates. There are no borders separating big smiles.
From the bottom of our hearts, we appreciate the Real Estate and Construction Hakumon-kai graduates for supporting this sports tournament with free prizes for everyone.
In the International Residence Chuo, student RAs organize and run various cultural exchange events throughout the year. We look forward to students who are interested in such events joining the International Residence. The next New Residents Application (entering from Sept.) period will be announced on the website around June.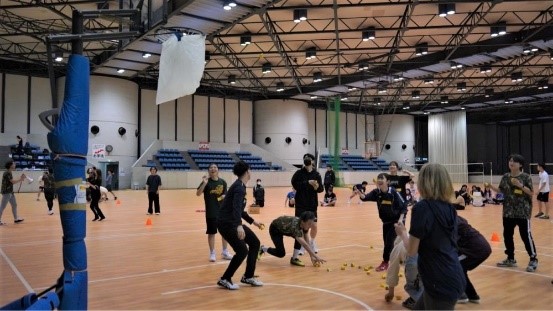 Tama-ire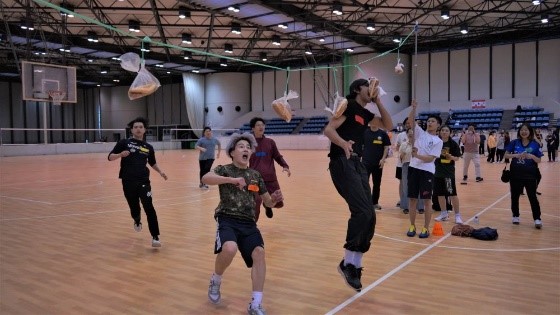 Pan-kui kyoso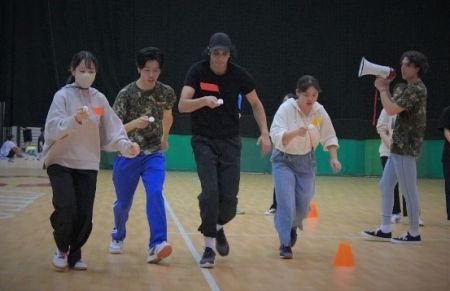 Ping pong dama relay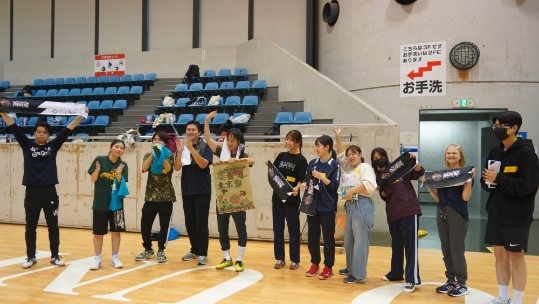 Awards Ceremony