Chuo University ELSI Center host Commemoration Webinar, "What is AI Ethics for Human Dignity?," for the Signing of "Rome Call for AI Ethics"

From the left bottom, Professor Joseph Glover of Florida University, Professor Takehiro Ohya of Keio University, Vice President Toshikazu Kato, From the left top, Director of ELSI Center Osamu Sudo, Associate Director of ELSI Center Kaori Ishi, Dean of Faculty of Global Informatics Susumu Hirano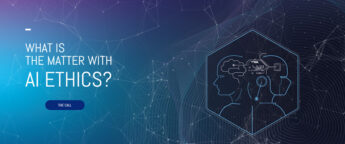 On March 2, 2023, Chuo University ELSI (Ethical, Legal, and Social Implications) Center and Research Promotion Office hosted a webinar, "What is AI Ethics for Human Dignity?"
Chuo University is the first higher education institution in Japan to become the signatory of "Rome Call for AI Ethics," in October, 2022. "Rome Call for AI Ethics," announced by Vatican, is a guideline for ethical use of AI. Through committing oneself to 3 impact areas of ethics, rights, and education, it aims to promote an ethical approach in the area of designing, developing, and introducing AI technologies, and to foster a sense of shared responsibility among international institutions, governments, institutions, and the private sectors in an effort to create their future.
At the time of the announcement in 2022, Pontifical Academy for Life, Microsoft, IBM, FAQ, and a part of the Italian Government have agreed and signed the guideline, followed by the signatories of 7 global universities approving its idea including Florida University, University of Notre Dame and Chuo University and others.
The Webinar was held to commemorate the signing of "Rome Call for AI Ethics" on thesis of "What is AI Ethics for Human Dignity?" Professor Joseph Glover of Florida University and Professor Ohya Takehiro of Keio University Faculty of Law, were invited as a speaker and have shared their view respectively toward the guideline, AI, higher education and so on. The discussion section followed, and beside Professor Glover and Professor Takehiro Ohya, Professor Osamu Sudo of Chuo University Faculty of Global Management and Director of ELSI Center attended as a moderator, and Professor Susumu Hirano, Dean of Faculty of Global Informatics and Professor Kaori Ishi of Chuo University Faculty of Global Informatics and Associate Director of ELSI Center have spoken as a panelist and responded to Q&As, The Webinar wrapped up successfully with attendance of many researchers, research institution personnel, students, government officials, companies, and concerned parties from international organizations.