Hakone Ekiden 2023 Results
Chuo University ran in the 99th Hakone Ekiden held from January 2nd to the 3rd, placing 2nd en route to Hakone (107.5km), 2nd return trip to Otemachi (109.6km), resulting in 2nd place overall. It is the first time in 22 years since the 77th competition (2001, 3rd place overall) that Chuo reached the podium.
The Hakone Ekiden is a college long-distance round-trip road relay race between Tokyo to Hakone.
We deeply appreciate the warm support from everyone who cheered for the track team, and strive to meet higher expectations next year.
Results:
Otemachi – Hakone Route
Block 1 Itta Tameike (1st year Faculty of Letters) 1hr. 3min. 2sec. (4th place)
Block 2 Yamato Yoshii (3rd year Faculty of Law) 1hr. 6min. 22sec. (1st place)
Block 3 Shouta Nakano (3rd year Faculty of Law) 1hr. 1min. 51sec. (1st place)
Block 4 Shunsuke Yoshii (1st year Faculty of Law) 1hr. 1min. 49sec. (5th place)
Block 5 Haruki Abe (2nd year Faculty of Letters) 1hr. 10min. 36sec. (3rd place)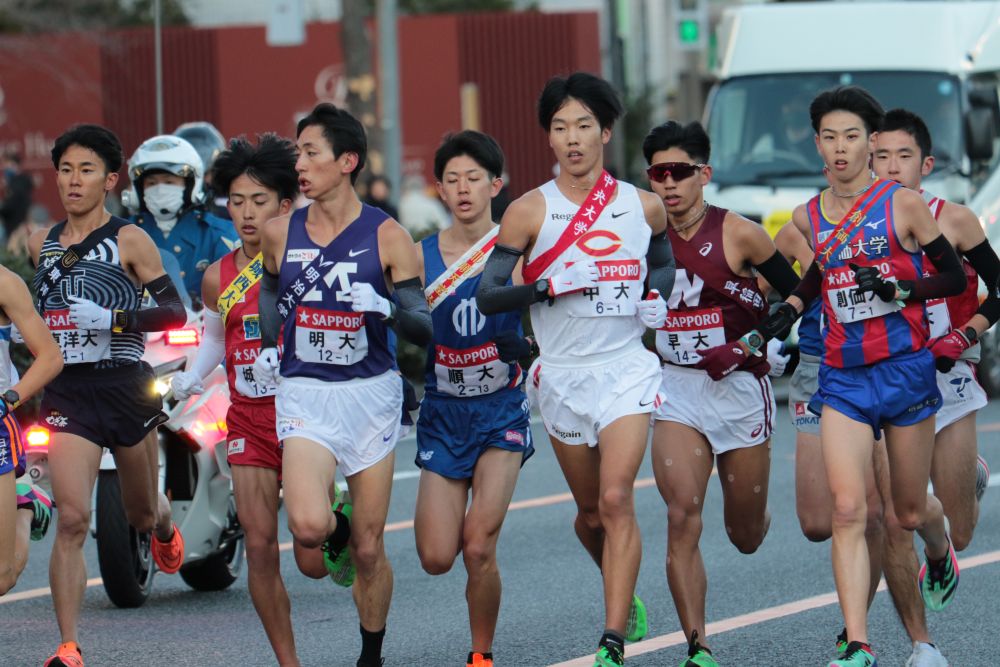 Block 1 Tameike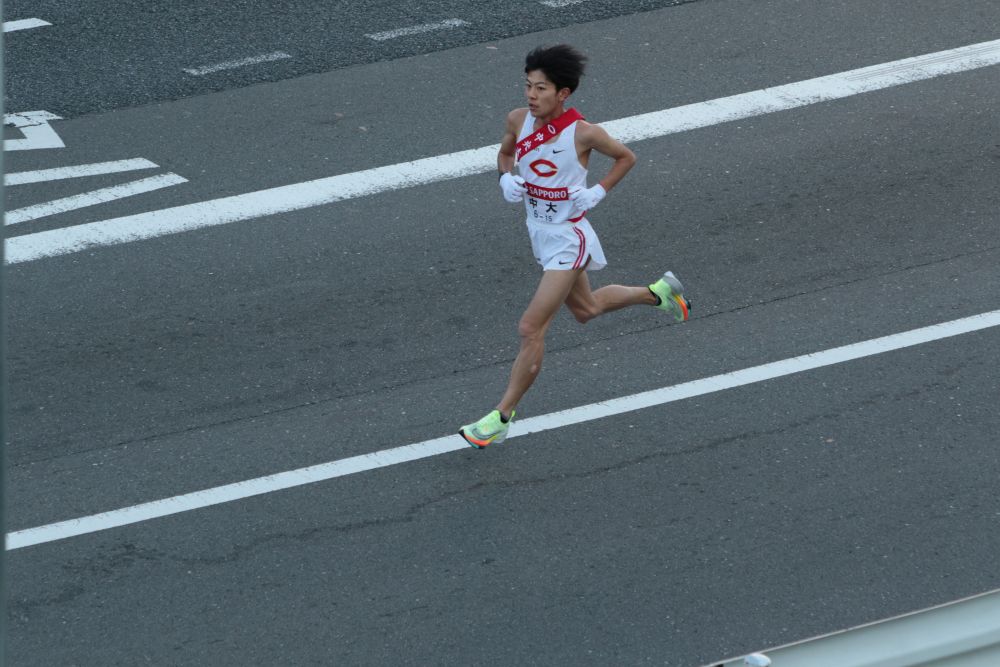 Block 2 Y.Yoshii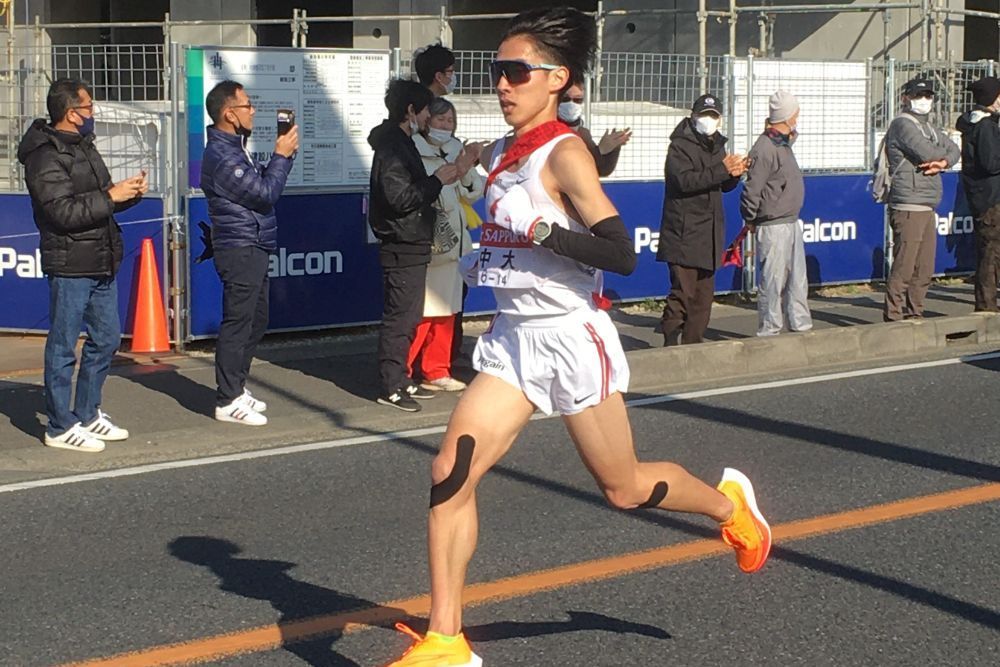 Block 3 Nakano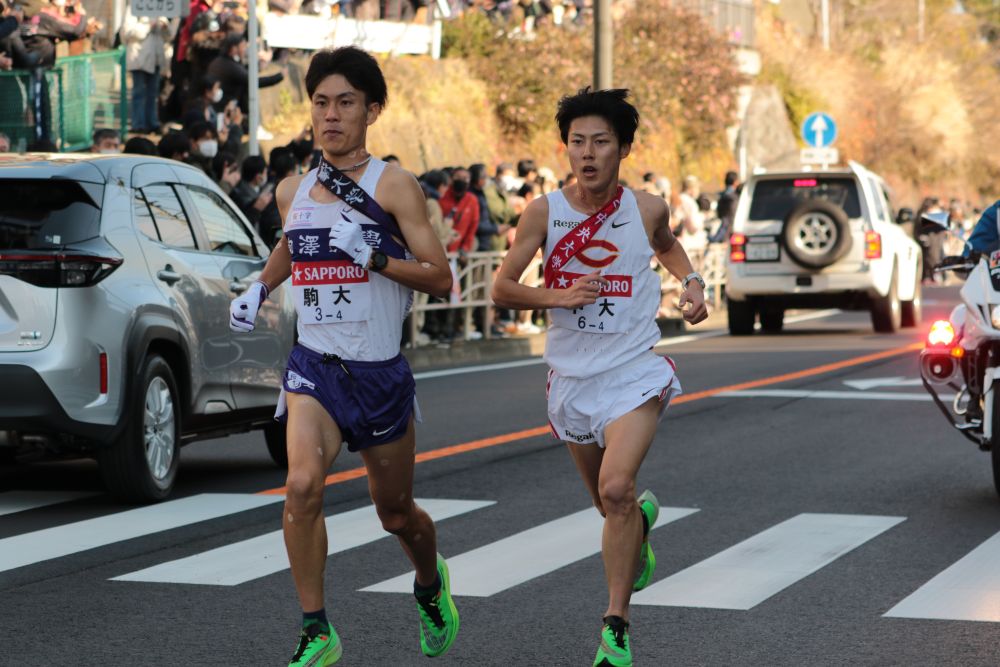 Block 4 S.Yoshii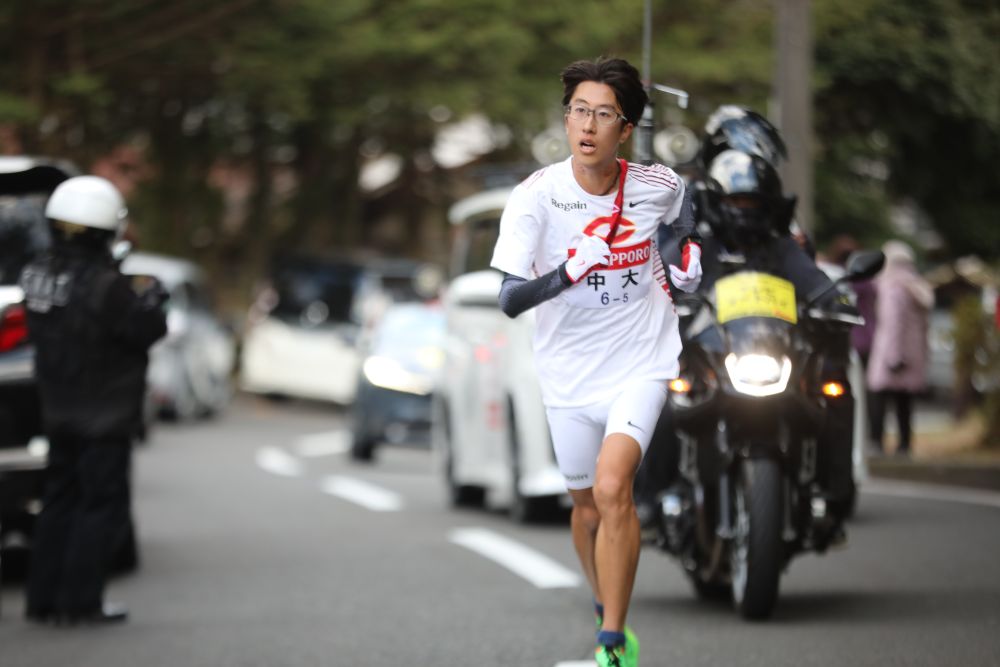 Block 5 Abe (Photo: Chudai Sports (Newspaper Club))
Hakone – Otemachi Route
Block 6 Haruto Wakabayashi (4th year Faculty of Law) 58min. 39sec. (2nd place)
Block 7 Tomohiro Chimori (4th year Faculty of Commerce) 1hr. 3min. 15min. (4th place)
Block 8 Yudai Nakazawa (4th year Faculty of Economics) 1hr. 4min. 58sec. (7th place)
Block 9 Jin Yuasa (3rd year Faculty of Economics) 1hr. 8min. 54sec. (6th place)
Block 10 Takumi Sukegawa (4th year Faculty of Economics) 1hr. 9in. 27sec. (3rd place)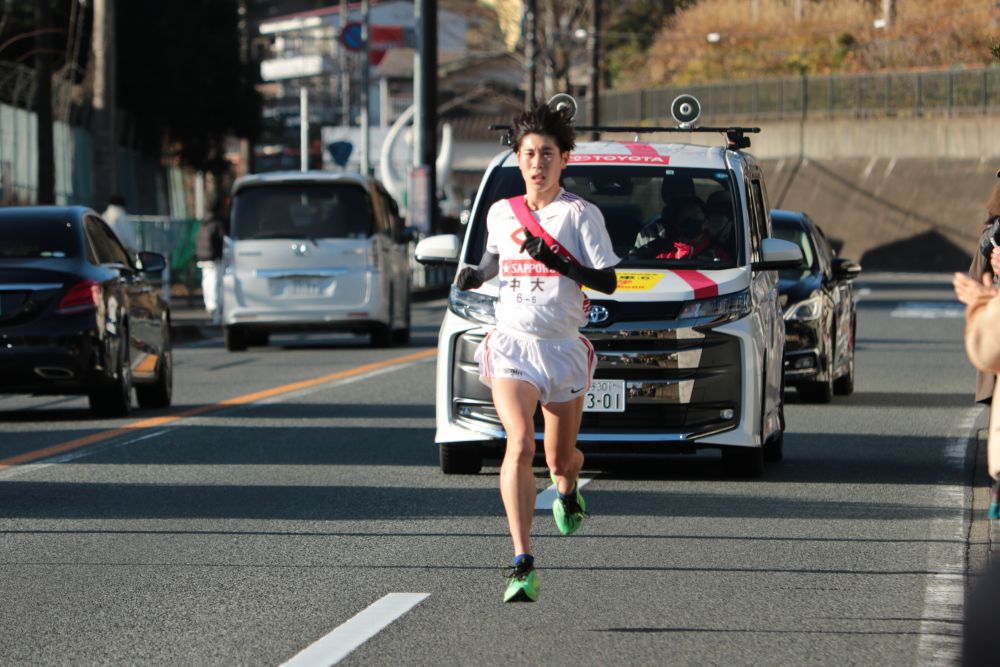 Block 6 Wakabayashi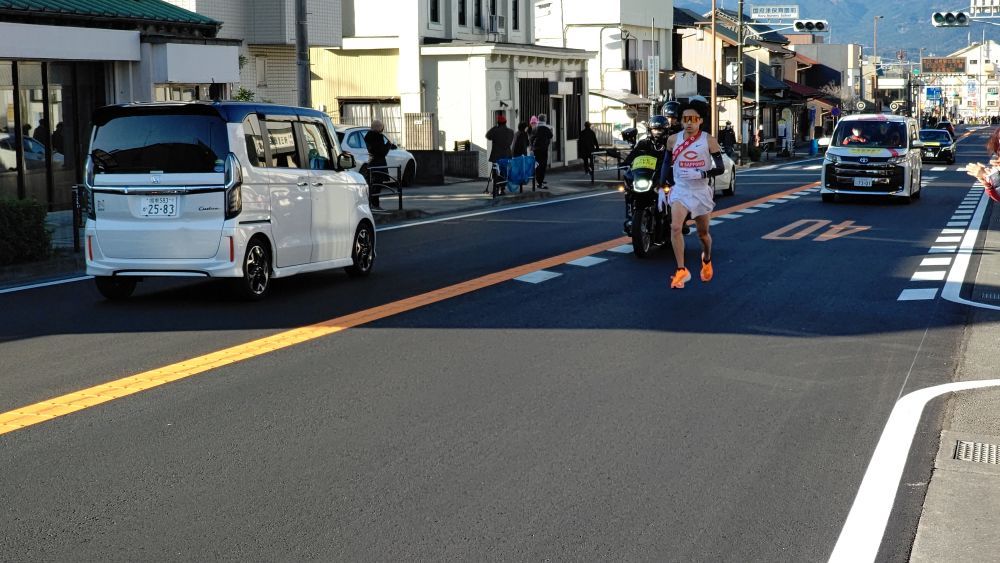 Block 7 Chimori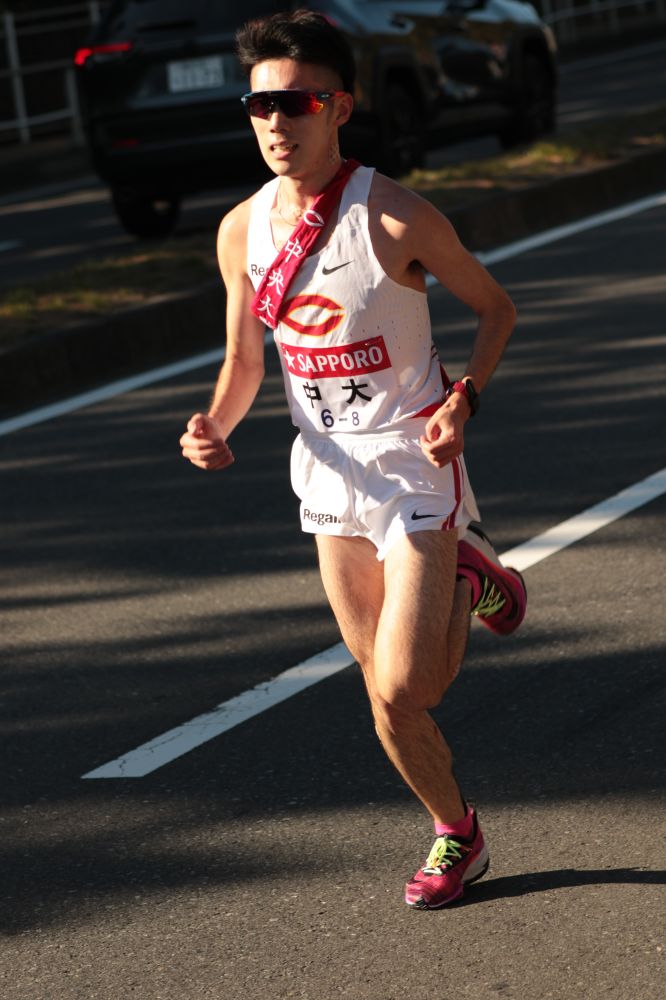 Block 8 Nakazawa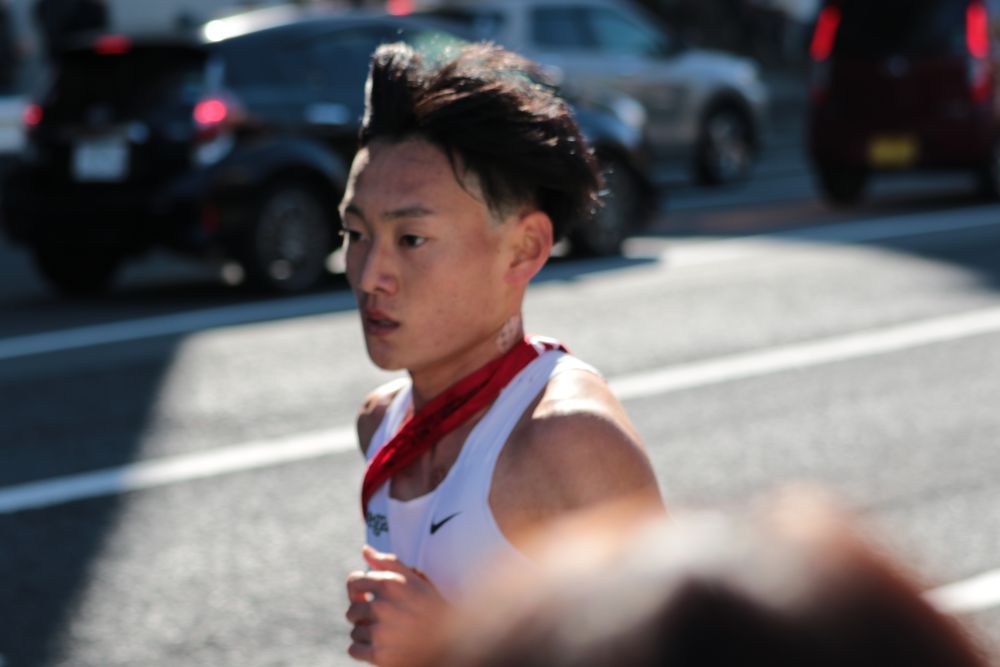 Block 9 Yuasa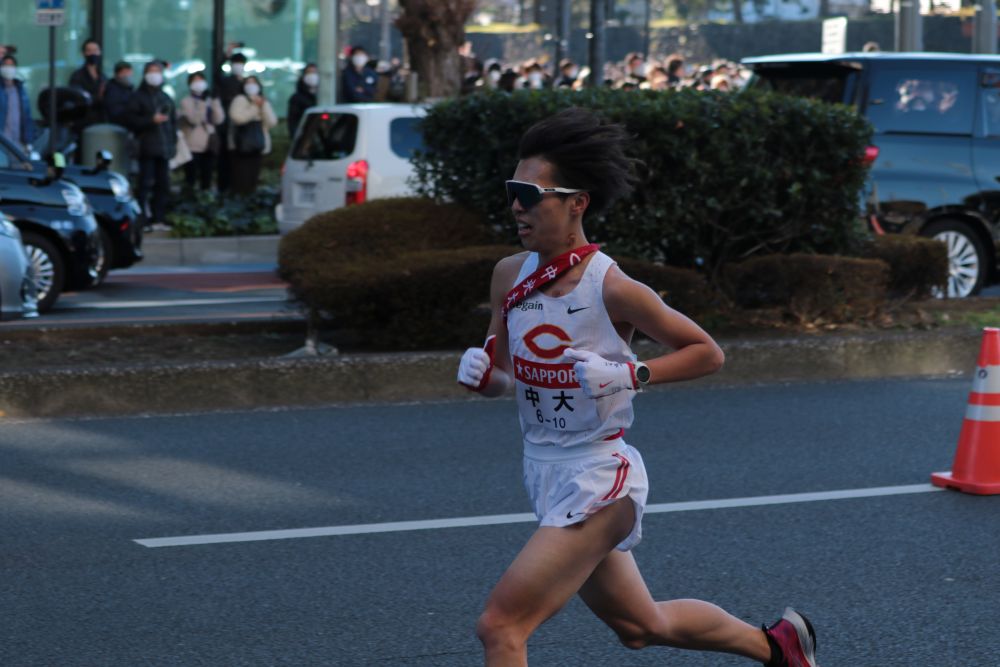 Block 10 Sukegawa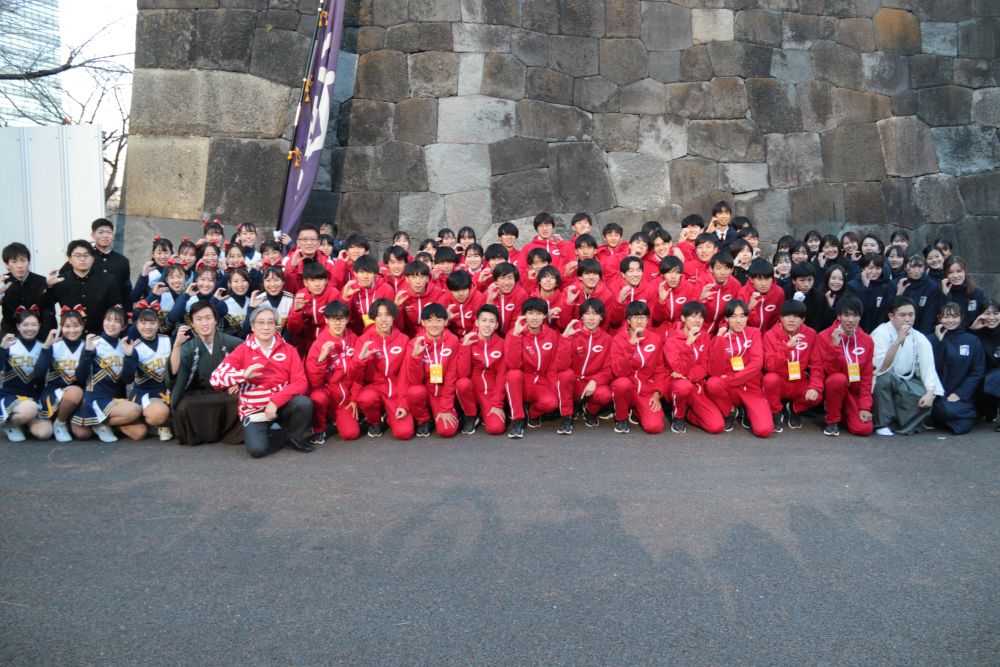 Hakone Ekiden Debriefing Session
Results by route:
Otemachi – Hakone: 5hr. 23min. 41sec. (2nd place)
Hakone – Otemachi: 5hr. 25min. 13sec. (2nd place)
Roundtrip: 10hr. 48min. 53sec. (2nd place)