Sports event to welcome new IRC residents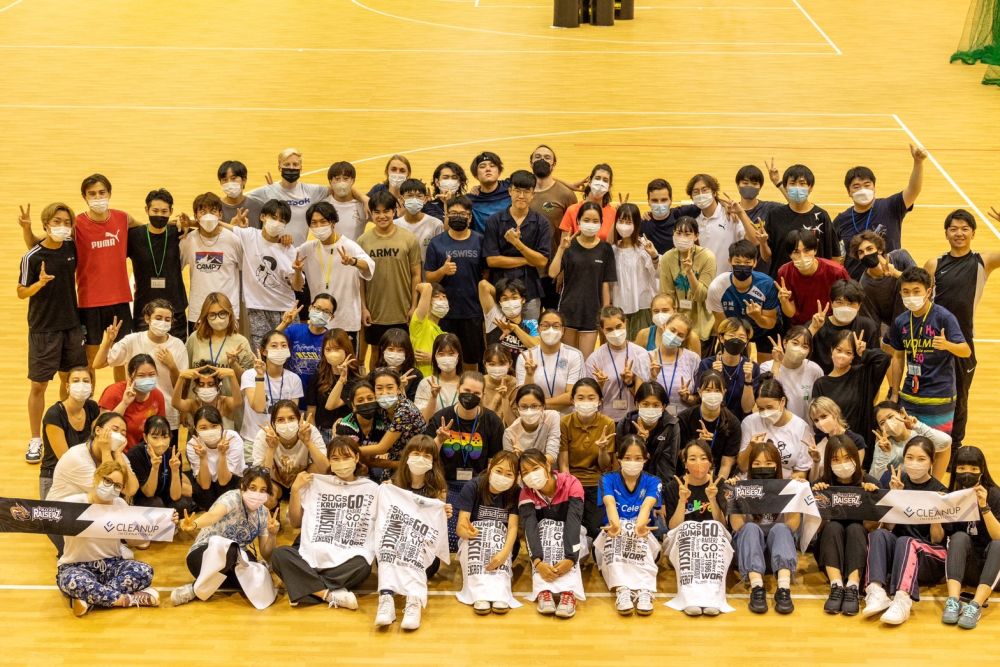 On September 17 a sports event was held in Gymnasium 1 for the new residents of the International Residence Chuo (IRC). The IRC began the fall semester with 208 residents, including 118 international students from 21 countries and regions. The event was organized by students, the IRC Resident Assistants (RA), to welcome the residents who joined the IRC from this September. About 80 residents, including international students, participated in the event.
The RAs made this event a Guinness World Records-themed event with two games: IRC version of "Daruma-san ga koronda" (The Daruma fell over) and a paper airplane challenge. "Daruma-san ga koronda" is a game similar to "Red Light, Green Light" in the US.
For "Daruma-san ga koronda," there was a special rule that if an international student became "it," participants had to use that student's mother tongue. Participants enjoyed this global version of the Daruma-san game. In the paper airplane challenge, everyone seemed to have fun making their own paper airplanes and competing for flight distance and flight time.
Chuo University alumni, including the Real Estate and Construction Hakumon-kai, provided prizes for this event. Participants looked pleased to get some physical activity and to receive prizes for their efforts in the games. We would like to express our sincere appreciation to the members of the Real Estate and Construction Hakumon-kai for their kind contributions.
At the IRC, the RA students are planning and holding various get-together events once a month. If you are interested in such events, please consider joining the IRC. Applications for April admission will be posted on the Chuo University website after November.