Introducing Chuo University to high-school students all over the world -Online University Visit-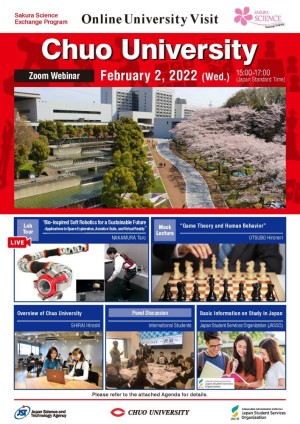 On February 2, 2022, Chuo University participated in the "Sakura Science High School Program Online University Visit" organized by the Japan Science and Technology Agency (JST).
The Sakura Science Exchange Program is a collaboration of industry-academia-government that invites young people, mainly high school students from overseas, to introduce and offer experiences in Japanese science and technology, humanities, and social sciences. Currently, the program is conducted online to prevent further spread of COVID-19, and to better respond to the needs in the digital society.

During the event, introduction of the university, a laboratory tour, a mock class, and a panel discussion by international students studying at Chuo University were live-streamed from the Korakuen Campus. About 1,800 high school students from Thailand, Malaysia, Singapore, Myanmar, India, Mongolia, and many other countries and regions participated in the event, to which we were able to introduce various attractions of Chuo University.

The videos and contents will be posted later on the JST website.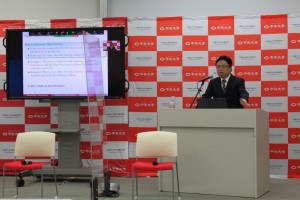 During the mock lecture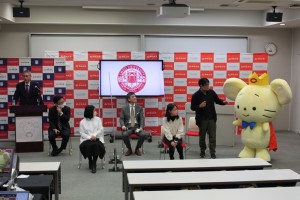 Chu-Oji came to the Q&A session