The Current State and Challenges Facing the National Diet: A Perspective from a Member of the House of Representatives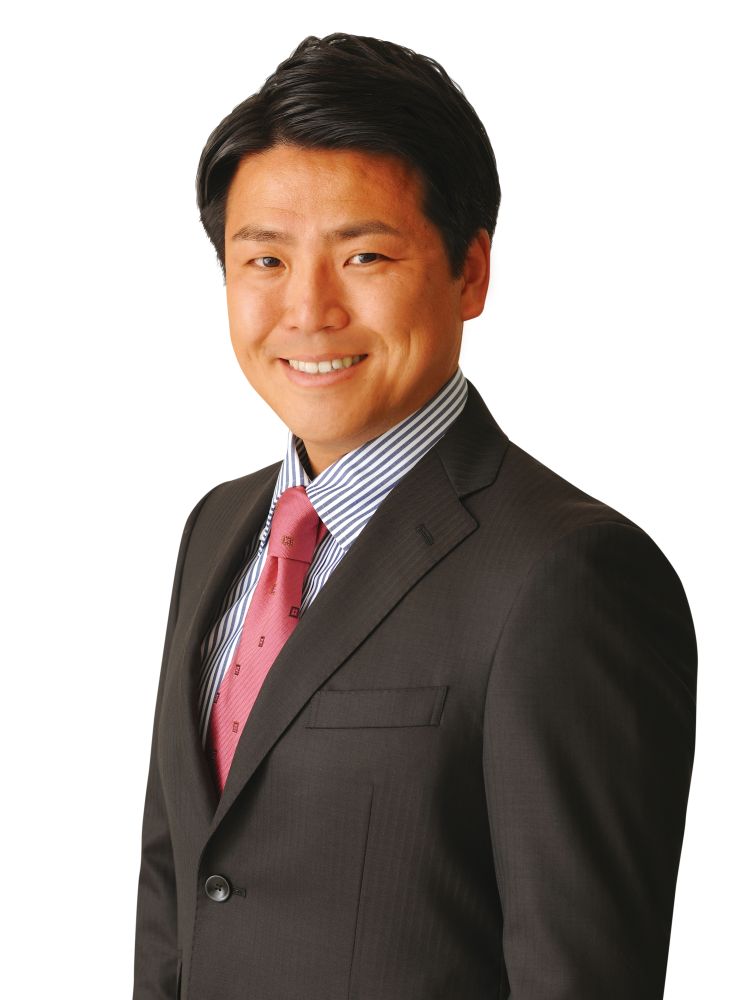 Shunsuke Ito

Member of the House of Representatives
I was born in 1979, the year of the 35th general election for the House of Representatives, and my father was already active in politics. He was first elected in 1976 and attempted a second term, but he was narrowly defeated in the election held a month after my birth.
At the time of the first election after Ohira took office as Prime Minister, Ohira attempted to introduce a general consumption tax, but he eventually had to abandon the policy due to strong opposition. There were also lingering criticisms of money politics in the wake of the Lockheed incident.
My father chose the entire San-Tama region of Tokyo, which was the electoral district with the largest number of voters in Japan at that time, far from his hometown of Takato-machi, Nagano Prefecture, one of the three most famous cherry blossom viewing spots in Japan. He continued grassroots activities as a politician representing the common people, intending to break away from money politics.
The House of Representatives was dissolved after just eight months in 1980, and he returned to national politics, serving a total of nine terms as a member of the House of Representatives during turbulent times. He also served as a cabinet member and Director General of the National Land Agency. I grew up observing politics up close, and my passion for politics grew as I became familiar with both its good and bad sides.
Studying abroad at Peking University, China
When I was a student, I had no clear ideas of what I would do in the future, but I had vague aspirations to become either a businessperson or a politician. I knew that it would cost money either way, so while studying, I worked many part-time jobs, and I tried anything that interested me, such as cleaning swimming pools, doing painting jobs, and working the night shift at a convenience store. While working at a retail store in the US, I learned business management through inventory stocking, pricing, and calculating profits. In the winter, I lived in hotels and boarding houses to learn about the hotel industry while teaching snowboarding, a hobby I enjoyed. I also learned about other fields through real-world experience in jobs related to event organizing and the travel industry. In the summer when I was 17, I studied abroad for the first time in San Francisco in the US. Later, after graduating from university in Japan, though the most common path was to study in the US, I realized that more and more people around me were going to China instead. I felt that China would inevitably become a major player on the global stage in both business and politics, so I decided to study at Peking University at the age of 23. The students who come to Peking University from all over the world are very talented people, and I felt fortunate to have made friends from around the world. In one language class with students from 13 countries, we had the opportunity to give presentations in Chinese on the insurance systems of our home countries. I noticed that all the students except the Japanese were well-informed about their own countries, and moreover knew about the systems of other countries. However, the Japanese students did not even know about their own country. In fact, many of the other students were better prepared to talk about the Japanese system.
It wasn't until I went abroad that I learned more about other countries, and this also made me keenly realize the good and bad sides of Japan. I also learned that in other countries, such as China and the US, regional cities underwent urban development in ways that built upon their unique characteristics and competitiveness, thereby raising the level of the nation as a whole. This made me acutely aware of the problem in Japan, where the population is increasingly concentrating in Tokyo while other areas lose their competitiveness due to population decline. Thereafter, due to the SARS outbreak in 2003, I had to return to Japan after only one year.
Starting a business and transferring to Chuo University
After returning to Japan, I made use of my experience studying in China to make deals with several major Chinese airlines, and I started an air cargo company that shipped goods internationally from Japan at age 25. At that time, whenever relations soured between Japan and China, logistics came to a halt, which greatly affected business operations, making everything extremely unstable. I strongly felt that politics, which was supposed to support the economy, was actually holding the economy back. I became more aware of the problem of politics not taking business into account, and I began to wonder why the government gave preferential treatment to large companies but so little support for the younger generations. I harbored strong feelings of anger and resentment toward the political system due to the many systems that I perceived as anything but fair or equal. After that, I started three companies in various industries, which I ran for 14 years. I experienced all of the fascinating aspects of running businesses, including various struggles, and I eventually entrusted them to my colleagues before entering national politics. While running a company, I enrolled at Chuo University at age 26 to study with Professor Nobuo Sasaki of the Faculty of Economics, who was an expert on proposals for decentralization of power and administrative reform in Japan. I was searching for answers to the question of how to deal with the excessive concentration of population and power in Tokyo. This allowed me to study with students who were around 19 years old as well as have the valuable experience of studying at university again after being part of the workforce.
Finally running for the House of Representatives
At the age of 33, I decided to run for office just days before the dissolution of the House of Representatives in 2012, and I lost after receiving 59,166 votes. I also narrowly lost my second run in 2014, resulting in a roughly five-year career hiatus. During that time, I spent my days standing in front of the station from the moment the first train departed. Although I was saved by people who gave me warm words of encouragement, I was sometimes treated like a lesser human being, and each time my feelings of resentment, anger, and passion towards politics were strengthened as I fought back bitter tears. It is said that adversity is what makes you who you are. I believe that people are tested during tough times, and if you can overcome them, it will be one of the greatest learning experiences you can have. In 2017, at the age of 38, I won my first race on my third attempt with 76,450 votes. I remembered the faces of the many people who had supported me until that point. In 2021, at the age of 42, I was elected to a second term with 126,732 votes, an increase of nearly 50,000 votes
My first incumbent term in the National Diet
As someone with connections to almost all ruling and opposition parties, I have been a member of the House Steering Committee from a diplomatic perspective, utilizing my experience studying in China and my business management skills. I've gained experience in some key positions that decide almost all important cases, and I continue to serve as a member of the committee.
I've also visited China on behalf of the Speaker of the House of Representatives and the party. I've had exchanges in China since I was in the private sector, but now as a member of the Diet, I can leverage my experience and find it rewarding to be involved in diplomacy with key Chinese officials.
I have also done extensive work on the Committee on Land, Infrastructure, Transport and Tourism, as well as the Committee on Judicial Affairs, and I am currently serving as a director of the Committee on National Security, which handles some of the most difficult international situations.
Interactions with the younger generations
We accept student interns in the hope that it will serve as an opportunity for young people to develop an interest in politics and to participate. Targeting a variety of students, including those from Chuo University, my alma mater, we offer experiences such as attending regular legislative sessions and committee hearings, policy study sessions, policy-making activities, morning station activities, and leaflet handouts and postings. I am always pleasantly surprised by how serious and motivated the students are compared to when I was a student.
I get many questions from students, who often ask me about how to deal with setbacks, stress, and pressure. They're often surprised when I tell them that I try to create a lot of escape routes for everything. As much as possible, I tend not to waste energy by repeatedly fighting on the same battlefield because there's always someone above you. I also try not to expend excessive energy on feelings of inferiority, defeat, jealousy, and other negative emotions. I've coined the term "philosophy of escape" to refer to this kind of thinking, but I tell students that even if it seems like I'm making excuses, I interpret things positively to move forward strategically little by little. When people stand on the same stage, they sometimes unknowingly expend their energy on unnecessary things like jealousy and envy. Even if you think you're climbing to the summit of a mountain, once you get there, you may find that there's an even higher summit up ahead, and if you look around, you'll notice that there are many larger mountains, and you won't always have time to reach the top.
In recent years, policies related to loneliness, isolation, and suicide prevention have become focal points of discussion. Suicide prevention chat hotlines are receiving an increasing number of consultations from children who feel cornered, women with careers who have nowhere to vent their frustrations, and LGBTQ people who face problems. They all have one thing in common: they have no one to talk to about their issues.
It is important to create a place for yourself outside of school or work, as well as to prepare all kinds of alternatives, which I call "escapes".
Recognizing the current state of politics
The National Diet is full of legislators who have more experience and knowledge than I do; however, education does not always translate to smart thinking. Members of the National Diet and other government officials are free to lie, mislead, and misinform, and no one takes responsibility. Furthermore, now that we find ourselves in the "lost decades" of Japan, national power and competitiveness are declining, and we are in an era in which Japan is seen as a cheap country. Why is it that salaries do not go up no matter how hard one works? Why is life so difficult? Examining this reality and the nation's current trajectory, there is no bright future for Japan.
My thoughts on the challenges we will face going forward
One of the most important tasks in politics concerns the tax system. Who should carry how much of the tax burden? How much should be paid by the elderly and the young, and by high-income and low-income people? Politics is the process by which these decisions are made. The system is designed in a way that alienates people from tax policy, such as by having taxes deducted from salary. The less familiar people are with the system, the more they lose while others gain.
With respect to corporate taxes, large companies have a lighter tax burden than small- and medium-sized businesses.
The income tax rate does not increase for incomes exceeding 40 million yen, and with the separate taxation of financial income, the tax rate is lower for incomes exceeding 100 million yen, and people with incomes of 15 million yen and 10 billion yen have roughly the same tax rate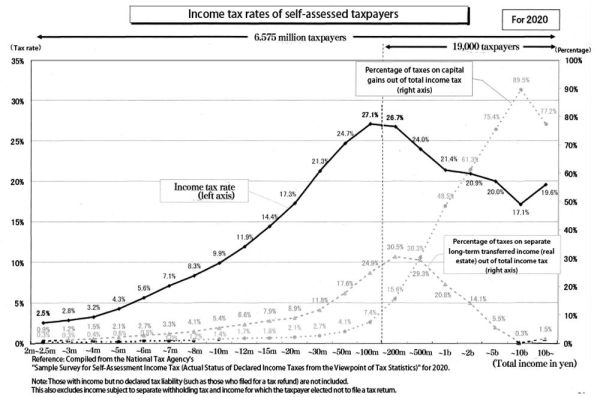 The consumption tax is the same 10% regardless of whether one is buying daily necessities or luxury goods, meaning that the lower one's income, the greater the burden.
Amid all the major economic events we have experienced so far, from the Asian financial crisis to the Lehman shock, the Great East Japan Earthquake, and the COVID-19 pandemic, the repeated consumption tax hikes have had a chilling effect on consumer spending and capital investment, which together account for 60% of GDP. Corporate and income tax revenues have declined, and 60% of the population, including small- and medium-sized businesses, are unable to pay the consumption tax. As a result, GDP is at a standstill and tax revenues are not increasing, leading to a decrease in real wages and stagnation of incomes.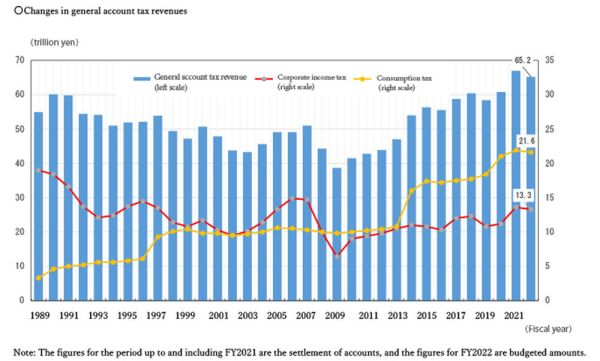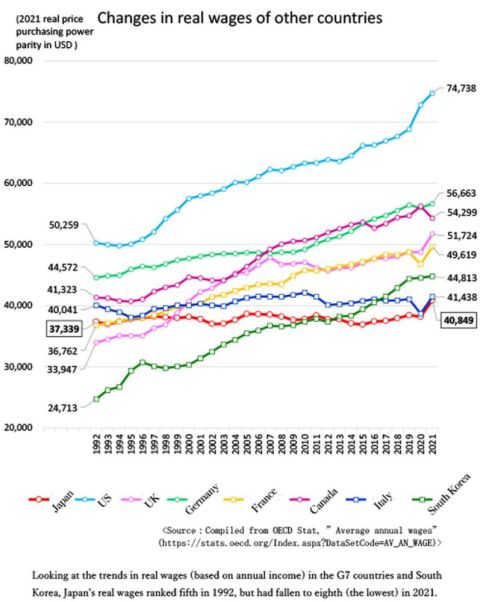 Within the established laws and rules, there are those who gain, those who lose, those who are unaware of their losses, and those who have no voice. I believe that politics, the economy, and our lives can only be rebuilt when the political climate changes, or when people gain a better understanding of it. I will continue to play my part in creating a society that properly rewards those who work hard.
Shunsuke Ito
Member of the House of Representatives
---
Shunsuke Ito was born in Machida-shi, Tokyo in 1979. After graduating from Toin Gakuen elementary, junior high, high school, and university and then studying abroad at Peking University in China, he entered the Department of International Economics, Faculty of Economics, Chuo University in 2004. He joined the Nobuo Sasaki Seminar and graduated in 2006.
After starting a business while still a student and running several companies, he ran for the House of Representatives in 2012 and 2014, but was narrowly defeated. After a five-year career hiatus, he was elected to the House of Representatives for the first time in 2017 and was re-elected to a second term in the 2021 House of Representatives election with 126,732 votes. He is currently serving his second term as a member of the House of Representatives. He is a director of the House of Representatives Committee on National Security and a member of the Committee on Rules and Administration. He is also the chairperson of the Election Committee of the Constitutional Democratic Party of Japan (CDP) Tokyo.